LOCATION & METHOD
THE GOLD OF CRETE
The delicious taste and valuable nutrients of our organic, thyme honey owe their qualities to geomorphological characteristics of the island, the endemic flora and fauna, the absence of intense cultivation as well to our strong will to safeguard the secrets of the traditional beekeeping.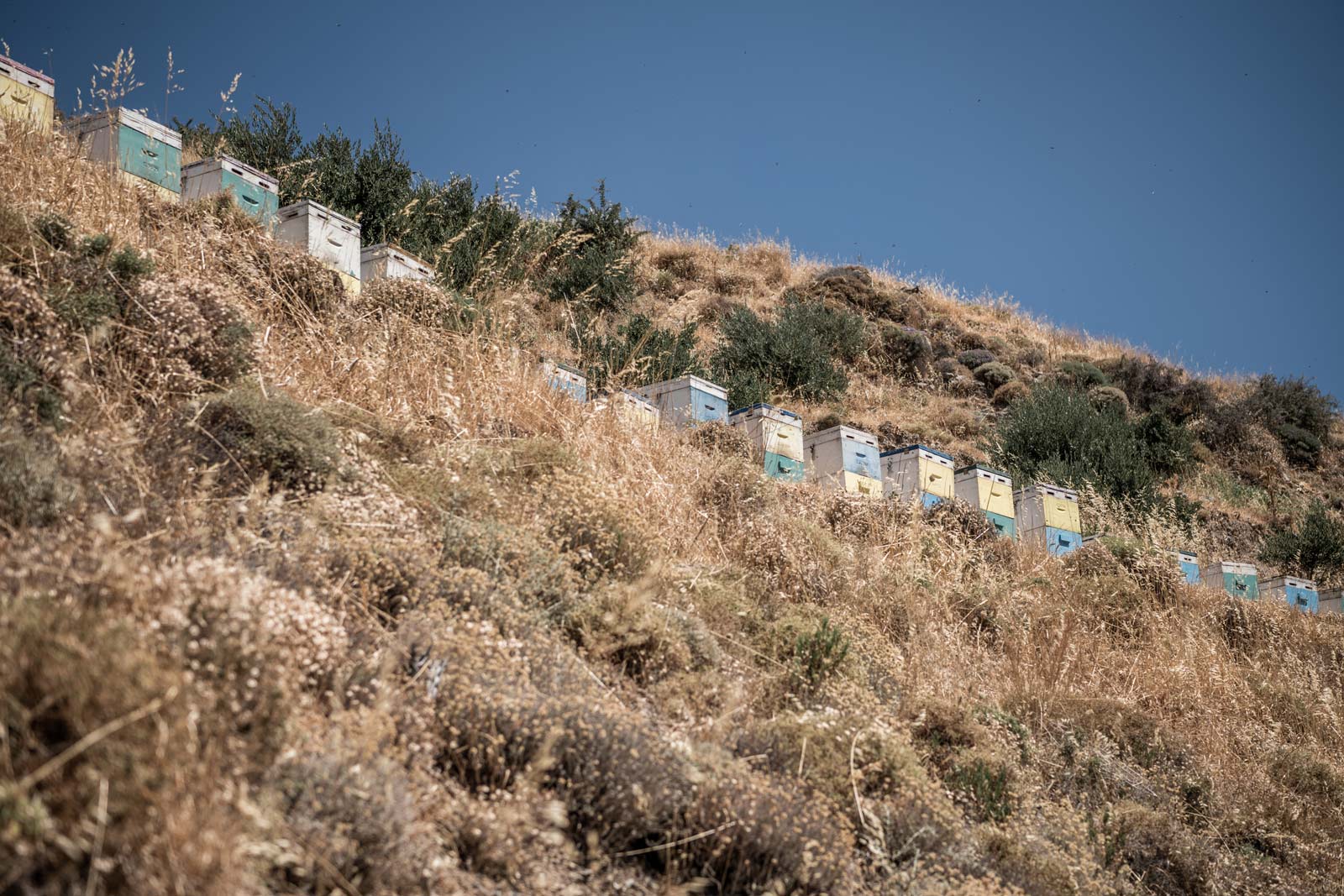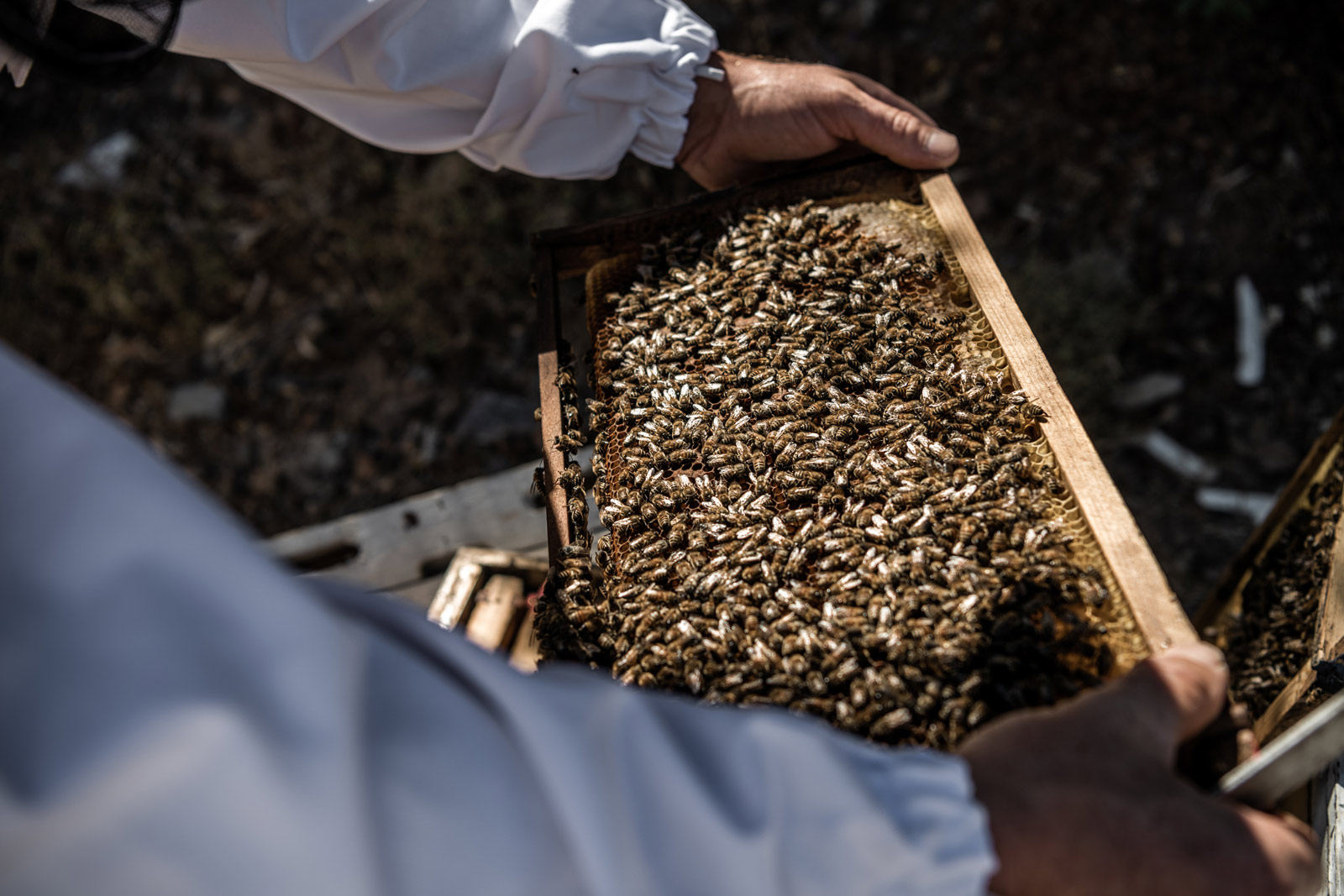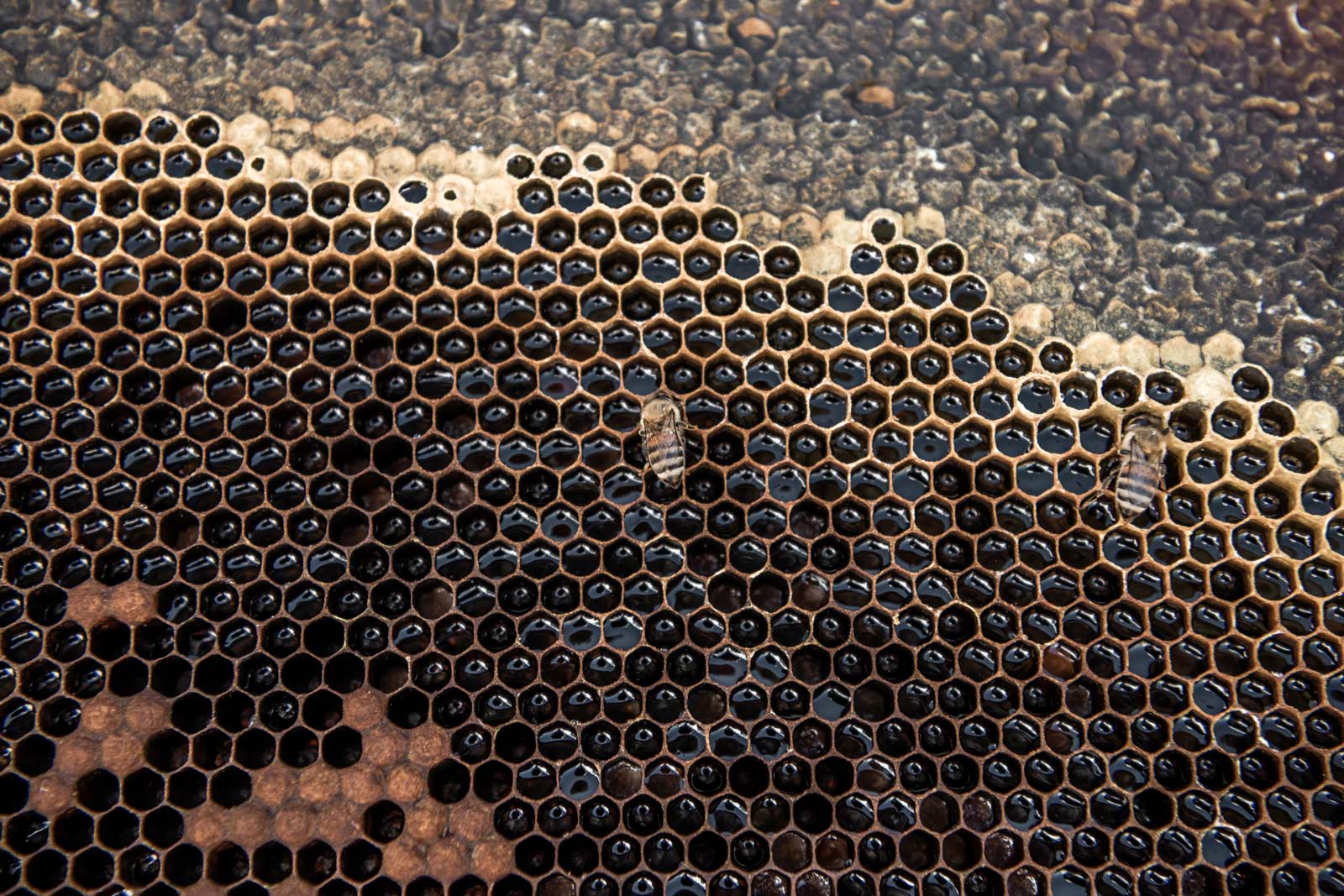 The Cretan honey is widely known for its purity and its high nutritional value, due to the Cretan flora which can support organic cultivations. It is one of the few areas with thyme and pine trees where intense cultivation does not take place. Melopeion Fylladitakis owns an exemplary, private, production workshop in Kakodiki of the Kantanos – Selino province in the Chania prefecture. The area is found in the southwest of the prefecture and is very rich in flora thanks to the crystal waters of Kakodiki river, unspoiled by touristic and residential development and far away from cultivations and pesticides.
Respectively, our over 1.000 beehives are located dispersed across Crete and in selected areas where the conditions are checked and ideal for the bees to collect pure pollen and work undisturbed within the beehives. With the wisdom of traditional production and today's know-how, the producer is getting prepared for the harvest during the right time periods when the honey fully possesses all of its nutrients.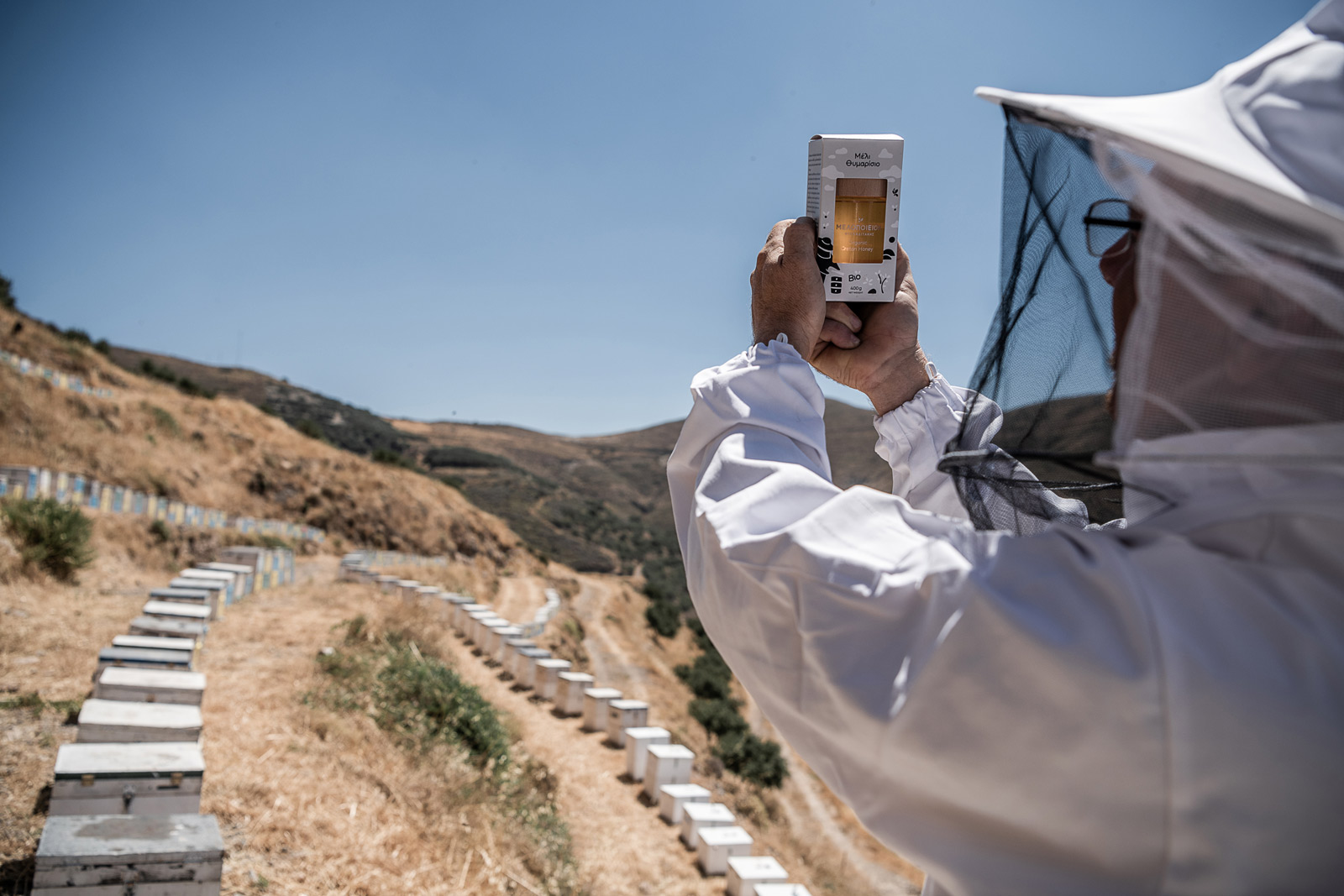 From the unspoiled hillsides of Crete, with the intoxicating scent of thyme, the bees tirelessly collect the raw material for our unique organic honey.
ABOUT THE PROCESS
The bees and the purity of their ecosystem are held almost entirely accountable for the wonderful work of honey production. The beekeeper's role is basically to operate as a mediator and a quality controller, enabling the natural processes of the bees, in order to obtain an exceptional crop, both in terms of quality and quantity.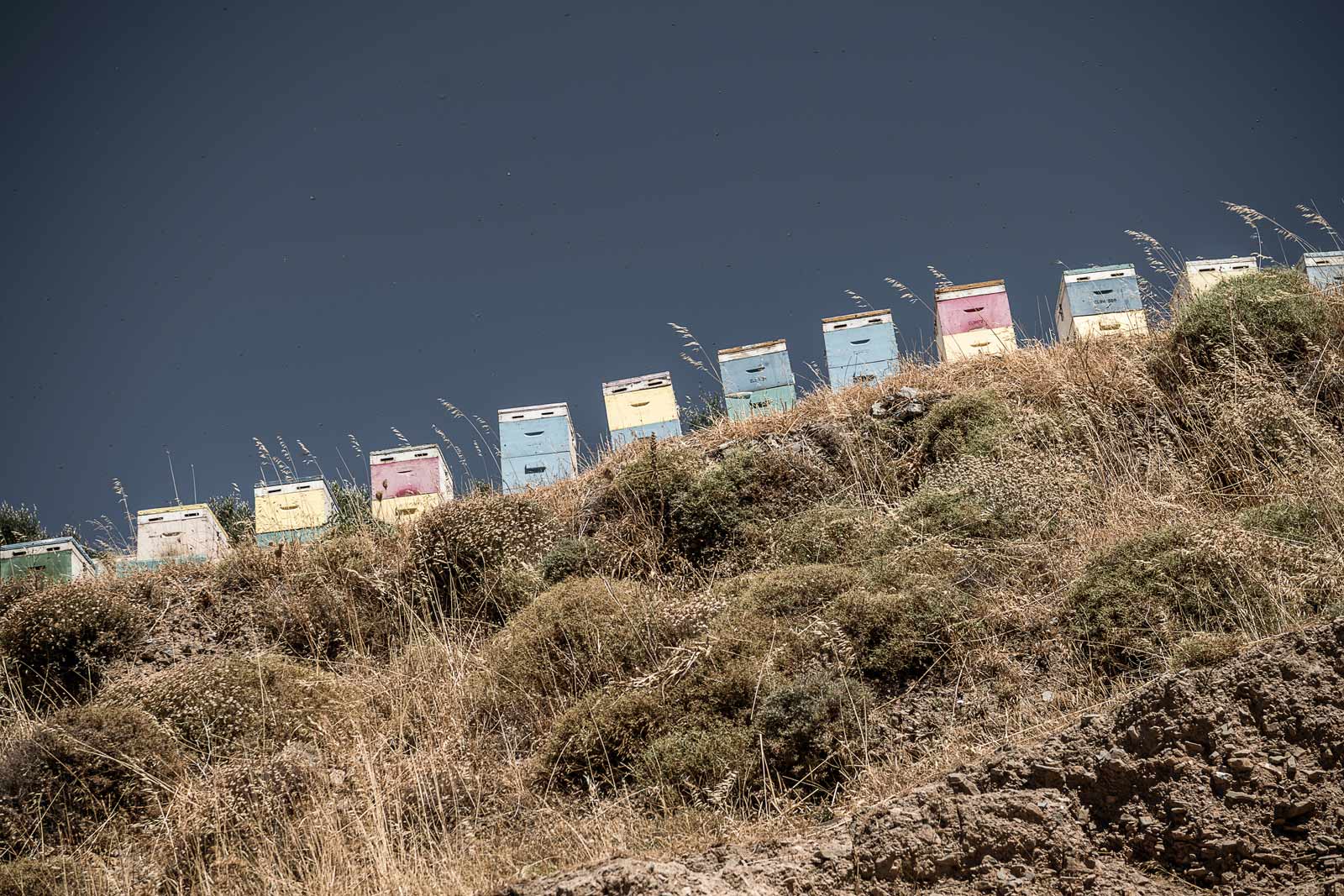 Remaining loyal to the traditional methods of production, in Melopeion Fylladitakis we invest every year in research and further development of our production, via regular qualitative and quantitative controls, in order to get a final product which is pure, organic and extremely tasty.
First stage of natural honeycomb: placement of frame in the beehive for the construction of the honeycomb by the bees.
Second stage of natural honeycomb: the bee begins to construct with natural wax.
Bee during the harvest of the thyme honey
Completion of construction works in order to fill it with honey.
Completion of works in the beehive before the harvest.
Three of work stages within the beehive.
Exfoliator machine.
Extraction of honey machine.
Honey extractor.
Function of centrifugal in the honey extractor.
Settling tank: insertion of honey for it to settle in order to get ready to be shipped to your home.
Freezer and refrigerator for the organic maintenance of honeycombs.